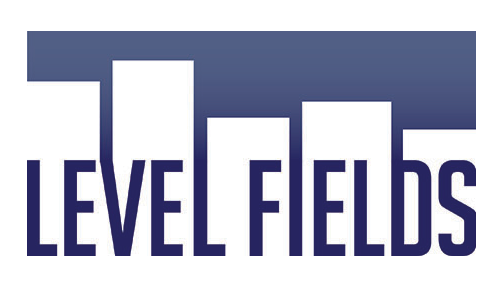 Reclaiming our Strengths. Rebuilding a Just Society.
Our differences are our strengths, and we all have the power to use those differences to recreate the world around us. For those who strive to realize their dreams, Level Fields forges collaboration, creativity, strategy, capacity and the leadership necessary for lasting social change.
TAILORED TO YOUR GOALS
At Level Fields, we believe every person has the power to define and achieve success on their own terms.  We strive to help institutions make choices for powerful learning and living.
ADVOCATING FOR EQUITY
We are equity crusaders who seek to bring change to communities so that people have the opportunity to attain their best, regardless of social circumstances.
CHANGING STATUS QUO
We eliminate systemic barriers and other challenges to create the highest performing systems that put opportunity within reach for all.
Level Fields coalesces people and resources to make progress on complex social issues
Nicole was instrumental with our work in Newark Public Schools by assisting us in developing a clear strategy for CTE at NPS. Nicole's ability to create a vision, take an idea and implement it into actionable goals Is outstanding. Through our work with Nicole, we were able to assess, strategize and improve the approach to Career and Technical Education in the district. Kashon Burden- Abdul- Qadir
Nicole is thoughtful, effective, and a strategic thinker. She is able to synthesize large amounts of information into a quality work product. Her expertise in youth development, training, and people development is excellent, and she is able to work comfortably within a number of different contexts (with students, with teachers, with community members, and with leaders in the government and non-profit sectors). Kevin Callaghan